The idea of an integrated design management role for collaborative delivery projects is not a new one. For over 20 years, vertical commercial collaborative delivery projects have assigned an integrated design manager to drive seamless collaboration for overall project success. However, when describing this position in the water industry, the immediate response is, "What is an integrated design manager?"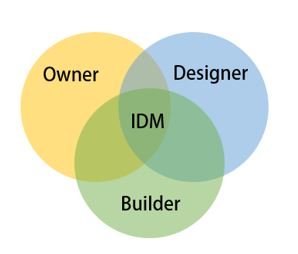 Integrated Design Manager (noun):
A qualified person who is key to the successful execution of collaborative delivery projects by organizing the project participants, processes, and technology. This person's position requires proactive and collaborative management of the design and construction processes ensuring that deliverables support the project requirements and goals for safety, performance, quality, cost, scope, schedule, and execution.
A person who can wear the owner, designer, and builder hats to understand drivers, goals, and objectives of each party to find commonalities and resolve differences.
The project team's "master integrator."
Relative to our commercial counterparts, the preferred selection of collaborative delivery and the assignment of integrated design managers in water infrastructure projects are in their infancy. As our industry moves toward favoring collaborative delivery to execute our major infrastructure projects, we must implement strategies to make these types of projects more successful. So, here are 5 Reasons Why Water Collaborative Delivery Projects Should Have an Integrated Design Manager (IDM):
An IDM studies motivations, risks, and values for each partner on each project.
For water infrastructure projects, the designer partner is tasked with developing a solution to treat influent to achieve a specified water quality. The builder partner is tasked with providing feedback on constructability and safety while optimizing the overall project cost and schedule that the entire team will ultimately commit to. The owner partner is overseeing the development of the project design, budget, and schedule, and the alignment of those elements with the owner's goals and vision.
The role of the IDM is to recognize each partner's tasks and how that relates to their motivations in decision-making, project risk allocation, and the stances that are held in debate or conflict. This understanding allows the IDM to guide the team through decision-making and conflict resolution in a productive and timely manner. The ability to make timely decisions is critical to water infrastructure projects where many approvals are needed and time is often a constraint.
An IDM knows means and methods of construction, design processes, and quality procedures.
An IDM is typically a role fulfilled by a builder who has a background in design. With the knowledge and experience of both the designer and builder, the IDM can connect teammates, crosslink means and methods of construction with design processes, and schedule and track quality procedures.
For water infrastructure, the design process is complex and iterative. By introducing additional coordination and detailed understanding of the water design processes, IDMs can optimize collaboration, organize workflows, and drive thorough constructability and design reviews to foster the environment for high-functioning teams. Moreover, an IDM makes a great translator between the designer and builder.
An IDM spotlights the owner's scope, goals, budget, and schedule from concept to startup.
Water infrastructure projects are both unique and complex, giving way to the owner's priorities mirroring these characteristics. Owner's priorities for water infrastructure projects broadly include assigning importance to cost, schedule, quality, and performance, but can also include safety, resilience, sustainability, security, operations and maintenance, public perception, stakeholder engagement, financing methodology, and we can go on and on.
The role of the IDM is to facilitate discussions between the owner and the project team that clearly define what the priorities are prior to concept. The IDM documents these in the contract documents, but continually evaluates both design deliverables and construction packages against these priorities throughout the project. This provides quality control on the owner's priorities and ensures none of the goals fall through the cracks throughout the project's lifecycle.
An IDM fosters an environment for partnership.
It's important for the designer, builder, and owner to both collaborate and integrate on collaborative delivery projects. I know, I know, that sounds a bit obvious, but it means more to us on water infrastructure projects.
The project could be a retrofit of a 1960's original facility with many retrofits needing all parties to analyze the current condition and determine the appropriate upgrades. The project could be making emergency repairs functioning under consent decree time constraints while needing all three parties to develop time saving techniques and commit to the schedule and overall project success. Often the project is planning for the next 10 to 20 years to meet impending permit requirements and needs all parties to bring their expertise and knowledge to come up with the solution that meets future needs without overplanning and overspending now.
The IDM facilitates lean scheduling sessions, brainstorming sessions, project health checks, partnering sessions, risk and opportunity workshops, constructability workshops, safety workshops, model reviews, and other collaborative workshops (you get the picture) between the partners to create the culture of collaboration between all partners. Having a role dedicated to collaboration drives thorough integration of the partners and ensures that it is getting done.
An IDM promotes the collaborative development and in-field use of Building Information Modelling (BIM) tools for improved constructability.
The rise of BIM design and cloud-based platforms have enhanced quality and collaboration for design and construction industrywide. But, as we all know, technology is only as good as the effort we put into it. An IDM facilitates the coordination of the designer's and builder's BIM groups with the goal of establishing early workflow guidelines and reviews that diminish duplicate efforts in the transition from design to construction. For water infrastructure, eliminating these duplicate efforts could result in meaningful cost and schedule savings. This shifts time and money into infrastructure – where our communities need it.